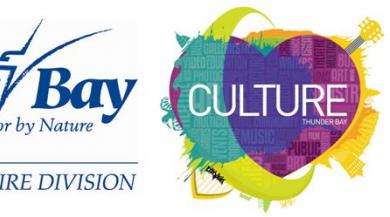 Organization
http://www.thunderbay.ca
Like this? Login
Thunder Bay Culture and Events
City of Thunder Bay Cultural Development and Events oversees and implements the City of Thunder Bay Cultural Policy and the Inspire Thunder Bay Culture Plan. The section advises City Council on issues, policies and strategies related to cultural enterprises and activity in the city. Cultural Development & Events develops and manages cultural support programs, manages the City's Public Art collection, participates in City planning and undertakes special initiatives approved by Council.

The section's activities are informed by research and analysis of trends in Thunder Bay's cultural sector and best practices in other cities. Cultural Services & Events receives advice and recommendations on the implementation of the Cultural Policy and Culture Plan through advisory committees.

The vitality of Thunder Bay's arts and heritage community is celebrated throughout the year with a repertoire of performances, programs, exhibitions and events. The City of Thunder Bay supports cultural excellence through funding programs, education and communication, building partnerships and resources, providing leadership, and policy development and research.