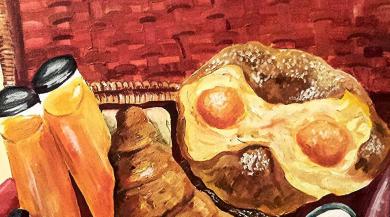 Profile
https://www.facebook.com/torioribee/
Like this? Login
Painting, drawing, sculpture
I am a Métis artist born and raised in my home of Thunder Bay. I use my academic training in Fine Arts (HBFA) and Education (MEd) to influence the works that I create.
I am interested in art as research and the relationship between academia and translating data into art.
I am interested in the engagement and support of at-risk youth through the arts.
I am interested in the partnership of literacy and art through children's picture books.